12 Day Northern Madagascar Adventure
Booking Dates
12/29/2022 through 12/17/2023
Travel Dates
08/01/2020 through 12/31/2023
Provider
Kensington Tours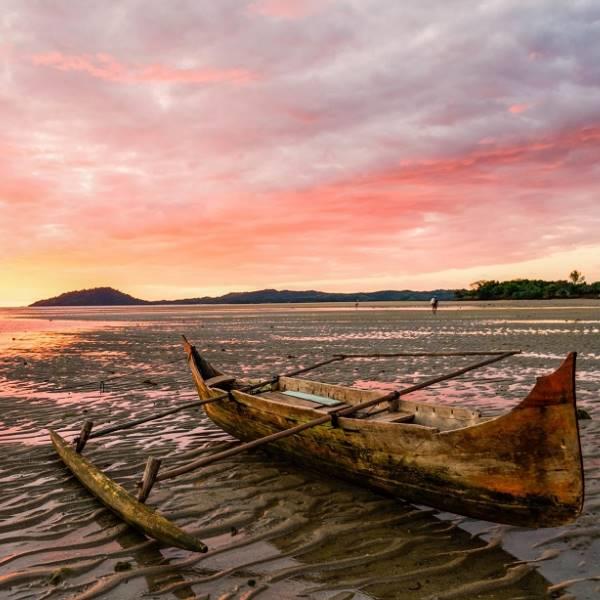 12 Day Northern Madagascar Adventure
Pristine turquoise bays, sleepy fishing villages, tropical jungles teeming with endemic wildlife and otherworldly rock forests – welcome to Northern Madagascar! Explore this most unique corner of the globe on a privately guided, tailor-made journey through the island's outer reaches.
After arriving in Antananarivo, get some much-needed rest at your hotel before boarding a flight to Madagascar's northernmost city, Antsiranana, nestled on the shores of the picture-perfect Bay of Diego. Hit the nearby beaches with your guide and enjoy this exotic paradise on your own terms; sink your feet into the soft powdery sand and stroll along the palm-fringed coastline, take a refreshing dip in the crystal-clear Indian Ocean or simply soak up the warm tropical sun. Next, embark on an aquatic adventure as you sail across the shimmering Emerald Sea. Immerse yourself in the local culture as you interact with the friendly fishermen, snorkel in the glistening warm ocean waters and indulge in a delicious meal prepared just for you from the daily catch.
Continue your Malagasy journey as you transfer to Amber Mountain National Park. Venture into this biodiverse haven with your private guide and get up close to some of the peculiar native species of Madagascar. Traverse the luxuriant land of steamy jungles, volcanic lakes and hidden waterfalls in search of lemurs, fossas, geckos and chameleons. Your next stop is the breathtaking Ankarana Reserve with its jagged tsingys, subterranean caves and river systems chiseled by the elements over millions of years. Wrap up your holiday on the sun-soaked Nosy Be. Spend your days basking in the sun, swimming in the ocean; or perhaps explore the tranquil islets dotting this pristine stretch of Malagasy coastline.
Kensington Tours creates private trips from the world's finest ingredients. Tailor-made with care by your personal Destination Expert, your personalized trip is always a one-of-a-kind experience made just for you. Expert local guidance and 24/7 service come standard.
| Day | Description | View All |
| --- | --- | --- |
| Day 1 | Antananarivo | Details |
| Day 2 | Antananarivo To Antsiranana - Diego-Suarez | Details |
| Day 3 | Antsiranana - Diego-Suarez | Details |
| Day 4 | Antsiranana - Diego-Suarez To Amber Mountains | Details |
| Day 5 | Amber Mountains To Ankarana Reserve | Details |
| Day 6 | Ankarana Reserve | Details |
| Day 7 | Ankarana Reserve To Ankify To Nosy Be | Details |
| Day 8 | Nosy Be | Details |
| Day 9 | Nosy Be | Details |
| Day 10 | Nosy Be | Details |
| Day 11 | Nosy Be To Antananarivo | Details |
| Day 12 | Antananarivo | Details |